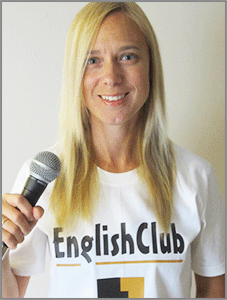 Listen to News with Tara Benwell - Instructions:
1. Preview the vocabulary and read the gapfill text.
2. Play the news report and try to fill in the blanks.
3. Answer the comprehension questions by writing full sentences.
4. Use the discussion question to write an essay or discuss the story with other students.
5. Click "show Answers" to see the full text.
6. Pretend to be a news anchor by reading each story out loud.
dateline: 14 February 2012
54th Grammys Dedicated To Whitney Houston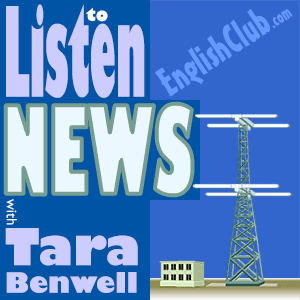 Pre-Listening Vocabulary
Grammys: The Grammy Awards; annual US awards in the recording industry
dedicate: to do something in honour of a person (often a deceased person)
icon: a person who symbolizes something larger
tribute: a demonstration of respect or admiration for someone
sweep up: to take easily
54th Grammys Dedicated To Whitney Houston
Comprehension Questions
Why did Grammy organisers have to scramble at the last minute?
Why does the report mention Jennifer Hudson?
Whose big night was overshadowed by the sad news?
Discussion Question: Why is it significant that Whitney Houston died right before the Grammy Awards?
Written by Tara Benwell for EnglishClub
Tara Benwell is a Canadian freelance writer and editor who specializes in materials and articles for the ELT industry.