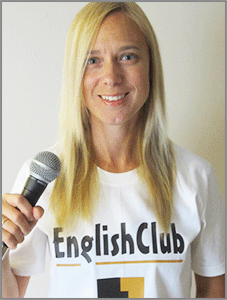 Instructions:
Preview the vocabulary and read the gapfill text.
Play the news report and try to fill in the blanks.
Answer the comprehension questions by writing full sentences.
Use the discussion question to write an essay or discuss the story with other students.
Click "show Answers" to see the full text.
Pretend to be a news anchor by reading each story out loud.
Hundreds Die In Honduras Prison Fire
dateline: 21 February 2012
Pre-Listening Vocabulary
confirm: to state something as fact
condition: the quality, order, or appearance of something
capacity: the maximum number of people that a facility can safely hold
inmate: a person living in a prison
convict: to prove in court that a person is guilty of a crime
Hundreds Die In Honduras Prison Fire
Comprehension Questions
What does the report say about the conditions of this Honduras prison?
What did many of the prisoners have in common?
What is the suspected cause of the fire?
Discussion Question: When a fire breaks out in a prison, should guards open the gates and let the prisoners free? Why or why not?
Written by Tara Benwell for EnglishClub
Tara Benwell is a Canadian freelance writer and editor who specializes in materials and articles for the ELT industry.