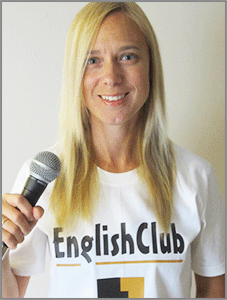 Instructions:
Preview the vocabulary and read the gapfill text.
Play the news report and try to fill in the blanks.
Answer the comprehension questions by writing full sentences.
Use the discussion question to write an essay or discuss the story with other students.
Click "show Answers" to see the full text.
Pretend to be a news anchor by reading each story out loud.
Canadian Penny To Be Phased Out
dateline: 10 April 2012
Pre-Listening Vocabulary
phase out: to slowly bring to an end
legal tender: a form of payment, such as coins, notes, or bills
transaction: an exchange of payment for goods or services
round up/down: to bring to the nearest relevant number (0, 5, or 10)
in circulation: moving through a system for the purpose of exchange
Canadian Penny To Be Phased Out
Comprehension Questions
What is the one-cent coin called in Canada?
Why is this coin being phased out?
What will be done with pennies that banks collect?
Discussion Question: Many countries, including Brazil, Israel, and Norway, have discontinued their lowest value coins in recent years. How do electronic transactions reduce the need for low-value coins like pennies?
Written by Tara Benwell for EnglishClub
Tara Benwell is a Canadian freelance writer and editor who specializes in materials and articles for the ELT industry.