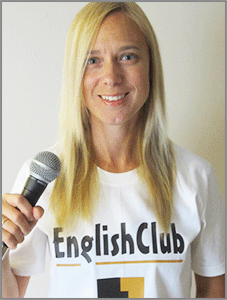 Listen to News with Tara Benwell - Instructions:
1. Preview the vocabulary and read the gapfill text.
2. Play the news report and try to fill in the blanks.
3. Answer the comprehension questions by writing full sentences.
4. Use the discussion question to write an essay or discuss the story with other students.
5. Click "show Answers" to see the full text.
6. Pretend to be a news anchor by reading each story out loud.
dateline: 17 April 2012
Japan's "Black Widow" Sentenced To Death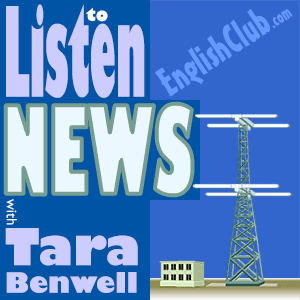 Pre-Listening Vocabulary
black widow: a type of female spider that eats her mate
dub: to give another name; nickname
notoriety: the state of being well-known (due to negative reasons)
prosecution: legal team that tries to show that the accused is guilty
circumstantial evidence: information that suggests guilt (eg, she dated all 3 men); not direct proof (eg, DNA)
verdict: official decision
Japan's "Black Widow" Sentenced To Death
Comprehension Questions
What does a real black widow do in nature?
Why did this court case gain notoriety in Japan?
What did the three men who died have in common?
Discussion Question: Do you think it's fair to decide murder cases based on circumstantial evidence?
Written by Tara Benwell for EnglishClub
Tara Benwell is a Canadian freelance writer and editor who specializes in materials and articles for the ELT industry.