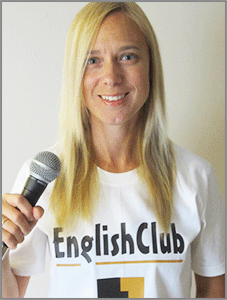 Listen to News with Tara Benwell - Instructions:
1. Preview the vocabulary and read the gapfill text.
2. Play the news report and try to fill in the blanks.
3. Answer the comprehension questions by writing full sentences.
4. Use the discussion question to write an essay or discuss the story with other students.
5. Click "show Answers" to see the full text.
6. Pretend to be a news anchor by reading each story out loud.
dateline: 24 April 2012
Super-Energy-Saving Bulb Released on Earth Day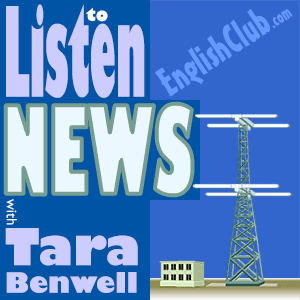 Pre-Listening Vocabulary
watt: a standard unit of electrical power
LED: short for light-emitting-diode; an energy-saving form of lighting
efficient: uses a small amount of energy to achieve good results
incandescent: emits light via heat
Super-Energy-Saving Bulb Released On Earth Day
Comprehension Questions
What did Philips do this Earth Day?
What is the current cost of the 10-watt bulb?
How long does the prize-winning bulb last?
Discussion Question: Should developed countries make this type of bulb mandatory?
Written by Tara Benwell for EnglishClub

Tara Benwell is a Canadian freelance writer and editor who specializes in materials and articles for the ELT industry.