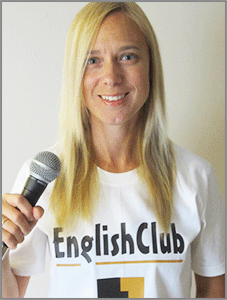 Instructions:
Preview the vocabulary and read the gapfill text.
Play the news report and try to fill in the blanks.
Answer the comprehension questions by writing full sentences.
Use the discussion question to write an essay or discuss the story with other students.
Click "show Answers" to see the full text.
Pretend to be a news anchor by reading each story out loud.
NYC Tower Surpasses Empire State Building
dateline: 01 May 2012
Pre-Listening Vocabulary
surpass: to go beyond
column: a vertical beam in a building that is used for support
milestone: an important achievement or event in a timeline
skyscraper: a very tall building
NYC Tower Surpasses Empire State Building
Comprehension Questions
What did this tower replace?
Why is the timing of this milestone significant?
Why does the report mention Dubai?
Discussion Question: Approximately half of the real estate inside the replacement tower has already been rented. Would you want to work in this tower? Why or why not?
Written by Tara Benwell for EnglishClub
Tara Benwell is a Canadian freelance writer and editor who specializes in materials and articles for the ELT industry.