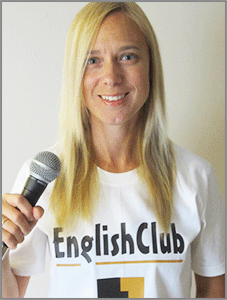 Listen to News with Tara Benwell - Instructions:
1. Preview the vocabulary and read the gapfill text.
2. Play the news report and try to fill in the blanks.
3. Answer the comprehension questions by writing full sentences.
4. Use the discussion question to write an essay or discuss the story with other students.
5. Click "show Answers" to see the full text.
6. Pretend to be a news anchor by reading each story out loud.
dateline: 15 May 2012
Asian Nations Begin Free-Trade Talk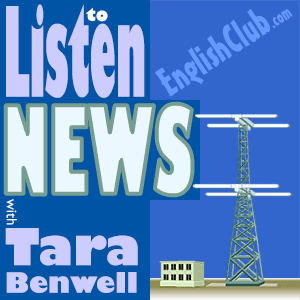 Pre-Listening Vocabulary
free-trade: international trade of goods without restrictions
trilateral: involving three parties
boost: to increase
vow: to promise
tension: a condition of stress or uneasiness due to a conflict
Asian Nations Begin Free-Trade Talk
Comprehension Questions
Which three nations are considering a free-trade pact?
What percentage of the world's economy do these nations account for?
Why does the report mention North Korea?
Discussion Question: Do you think these three nations are capable of developing a free-trade pact that will be beneficial to the entire region? Why or why not?
Written by Tara Benwell for EnglishClub

Tara Benwell is a Canadian freelance writer and editor who specializes in materials and articles for the ELT industry.
Subscribe to EnglishClub Podcasts