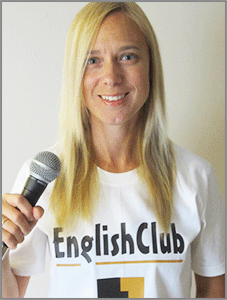 Listen to News with Tara Benwell - Instructions:
1. Preview the vocabulary and read the gapfill text.
2. Play the news report and try to fill in the blanks.
3. Answer the comprehension questions by writing full sentences.
4. Use the discussion question to write an essay or discuss the story with other students.
5. Click "show Answers" to see the full text.
6. Pretend to be a news anchor by reading each story out loud.
dateline: 22 May 2012
Italian University To Become English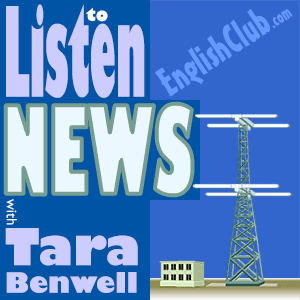 Pre-Listening Vocabulary
rector: the principal of a school
graduate: one who has completed the necessary courses in a program
employable: able to get a job
reluctance: the state of being unsure about doing or accepting something
degree courses: main classes to be completed for graduation in a program
Italian University To Become English
Comprehension Questions
What major change is being made at The Politecnico di Milano?
What is the purpose for this change?
What trend is mentioned at the end of the report?
Discussion Question: The cost of switching materials and instructors to English will be very high, but what about the cultural cost? Do you agree with some critics who call this switch a "cultural earthquake"?
Written by Tara Benwell for EnglishClub

Tara Benwell is a Canadian freelance writer and editor who specializes in materials and articles for the ELT industry.
Subscribe to EnglishClub Podcasts