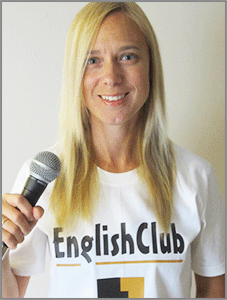 Listen to News with Tara Benwell - Instructions:
1. Preview the vocabulary and read the gapfill text.
2. Play the news report and try to fill in the blanks.
3. Answer the comprehension questions by writing full sentences.
4. Use the discussion question to write an essay or discuss the story with other students.
5. Click "show Answers" to see the full text.
6. Pretend to be a news anchor by reading each story out loud.
dateline: 29 May 2012
Disappointing Week After Facebook IPO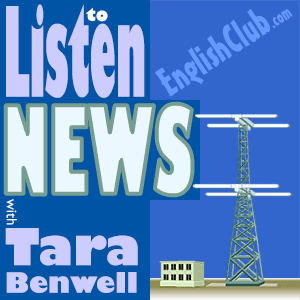 Pre-Listening Vocabulary
share: a division of a company's stock
NASDAQ: the world's first electronic stock market
overloaded: unable to keep up with the demands of users
prospect: (financial) success in the future
sue: to take to court due to damages or losses
IPO: initial public offering; the first time a business offers to sell shares to the public
Disappointing Week After Facebook IPO
Comprehension Questions
What happened to Facebook shares in the first week after the business went public?
What happened the morning Facebook went public?
Why are small investors unhappy about the Facebook IPO?
Discussion Question: Many people are calling Facebook a broken deal. On the other hand, other newly public companies such as Amazon.com recovered from a slow start. In your opinion, is Facebook a business worth investing in?
Written by Tara Benwell for EnglishClub

Tara Benwell is a Canadian freelance writer and editor who specializes in materials and articles for the ELT industry.
Subscribe to EnglishClub Podcasts