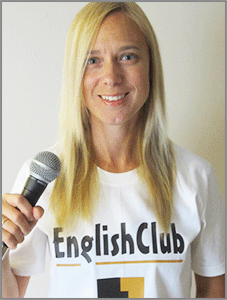 Listen to News with Tara Benwell - Instructions:
1. Preview the vocabulary and read the gapfill text.
2. Play the news report and try to fill in the blanks.
3. Answer the comprehension questions by writing full sentences.
4. Use the discussion question to write an essay or discuss the story with other students.
5. Click "show Answers" to see the full text.
6. Pretend to be a news anchor by reading each story out loud.
dateline: 05 June 2012
River Pageant Celebrates Queen's Diamond Jubilee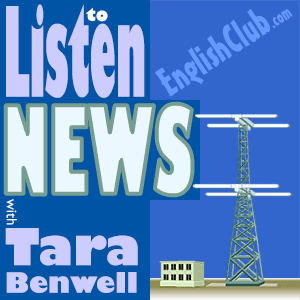 Pre-Listening Vocabulary
Diamond Jubilee: a celebration of 60 years reign in Britain (previously 75)
vessel: a vehicle that travels on water
pageant: an event featuring a procession of decorated people
reign: the period of being in a position of power
barge: a long, flat boat
flotilla: a group of vessels traveling together
River Pageant Celebrates Queen's Diamond Jubilee
Comprehension Questions
Why was there a large celebration on the River Thames this weekend?
How was the weather on the day of the river pageant?
Why does the report mention Monday and Tuesday?
Discussion Question: What does the expression "rain on one's parade" mean? How can this expression be used to talk about this event? Did anyone try to rain on the queen's parade?
Written by Tara Benwell for EnglishClub

Tara Benwell is a Canadian freelance writer and editor who specializes in materials and articles for the ELT industry.
Subscribe to EnglishClub Podcasts