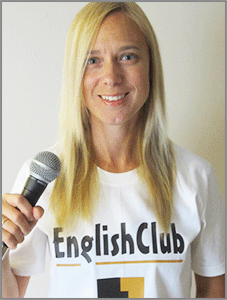 Listen to News with Tara Benwell - Instructions:
1. Preview the vocabulary and read the gapfill text.
2. Play the news report and try to fill in the blanks.
3. Answer the comprehension questions by writing full sentences.
4. Use the discussion question to write an essay or discuss the story with other students.
5. Click "show Answers" to see the full text.
6. Pretend to be a news anchor by reading each story out loud.
dateline: 19 June 2012
Daredevil Makes History Over Niagara Falls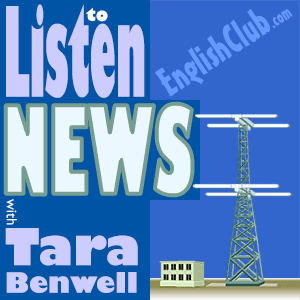 Pre-Listening Vocabulary
generation: the period of time in which a child grows up and starts his or her own family (average 30 years)
headset: a sound system you wear that has earphones and a microphone
tightrope: a long rope or cable that is secured at both ends high above the ground
daredevil: a person who takes serious risks to perform entertaining stunts
stunt: a difficult trick that requires mental and physical training and skill
accomplish: to achieve a goal
Daredevil Makes History Over Niagara Falls
Comprehension Questions
What famous circus family does this daredevil belong to?
What were the conditions like as he walked across the tightrope?
What did the performer do while he walked from the US to Canada?
Discussion Question: Nik Wallenda was wearing a safety tether because the television network that helped sponsor the walk insisted on it. How does the harness change the experience for the viewer and the performer?
Written by Tara Benwell for EnglishClub

Tara Benwell is a Canadian freelance writer and editor who specializes in materials and articles for the ELT industry.
Subscribe to EnglishClub Podcasts