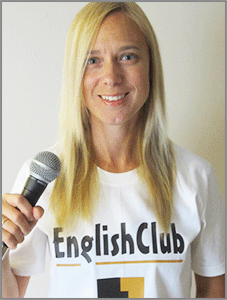 Listen to News with Tara Benwell - Instructions:
1. Preview the vocabulary and read the gapfill text.
2. Play the news report and try to fill in the blanks.
3. Answer the comprehension questions by writing full sentences.
4. Use the discussion question to write an essay or discuss the story with other students.
5. Click "show Answers" to see the full text.
6. Pretend to be a news anchor by reading each story out loud.
dateline: 03 July 2012
Spain Wins 2012 Euro Cup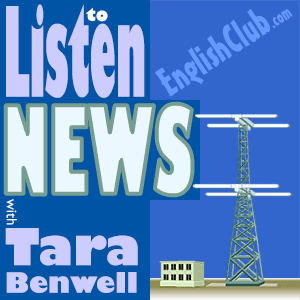 Pre-Listening Vocabulary
defending champions: the previous winners of the same tournament
victory: win
substitute: replacement (usually due to injury or absence)
dominate: to be the leader; to be most in control
struggle: to have difficulty achieving something
striker: the player on a football/soccer team whose main job is to score goals; forward
Comprehension Questions
Where did this final match take place?
Why was this win so significant for Spain?
Why does the article mention Fernando Torres?
Discussion Question: Do you think this win will give the people of Spain temporary relief from the deep economic recession they are experiencing?
Written by Tara Benwell for EnglishClub

Tara Benwell is a Canadian freelance writer and editor who specializes in materials and articles for the ELT industry.
Subscribe to EnglishClub Podcasts