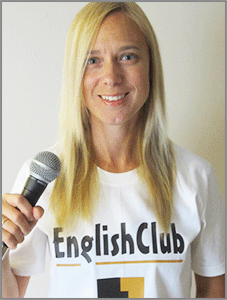 Listen to News with Tara Benwell - Instructions:
1. Preview the vocabulary and read the gapfill text.
2. Play the news report and try to fill in the blanks.
3. Answer the comprehension questions by writing full sentences.
4. Use the discussion question to write an essay or discuss the story with other students.
5. Click "show Answers" to see the full text.
6. Pretend to be a news anchor by reading each story out loud.
dateline: 17 July 2012
Google Executive Becomes Yahoo CEO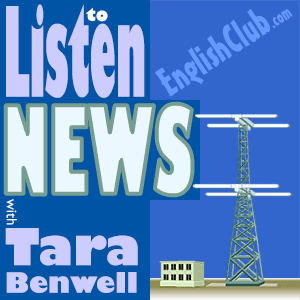 Pre-Listening Vocabulary
executive: a senior manager in business
resign: to give up a job or position
CEO: Chief Executive Officer
web portal: a website that offers many different services, such as email, news, and forums
credentials: proof of one's qualifications (e.g. a degree in computer programming)
Google Executive Becomes Yahoo CEO
Comprehension Questions
Who is Marissa Mayer?
What new job did Marissa Mayer accept?
What does this appointment suggest about Yahoo's business plans?
Discussion Question: Do you think one of Google's top executives can help save Yahoo?
Written by Tara Benwell for EnglishClub

Tara Benwell is a Canadian freelance writer and editor who specializes in materials and articles for the ELT industry.
Subscribe to EnglishClub Podcasts