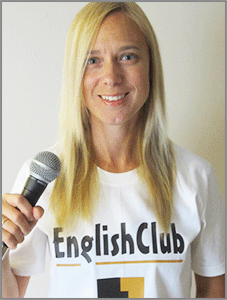 Listen to News with Tara Benwell - Instructions:
1. Preview the vocabulary and read the gapfill text.
2. Play the news report and try to fill in the blanks.
3. Answer the comprehension questions by writing full sentences.
4. Use the discussion question to write an essay or discuss the story with other students.
5. Click "show Answers" to see the full text.
6. Pretend to be a news anchor by reading each story out loud.
dateline: 24 July 2012
Gunman Terrorizes Moviegoers At Batman Film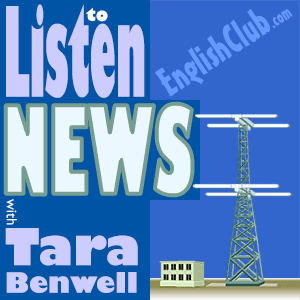 Pre-Listening Vocabulary
terrorize: to fill with fear
screening: the showing of a film for an audience
canister: a metal container, often used for holding chemicals
booby trap: to set up an explosive device, an unsuspecting person may set it off
evacuate: to remove people from a dangerous area
Gunman Terrorizes Moviegoers at Batman Film
Comprehension Questions
Where did the shooting take place?
What did the alleged killer look like when he was captured?
What did police find at James Holmes' apartment?
Discussion Question: The Paris premiere and other screenings of "The Dark Knight" were cancelled after this shooting. What reasons would cinemas have for cancelling these screenings? Would you want to see this film after hearing this story?
Written by Tara Benwell for EnglishClub

Tara Benwell is a Canadian freelance writer and editor who specializes in materials and articles for the ELT industry.
Subscribe to EnglishClub Podcasts