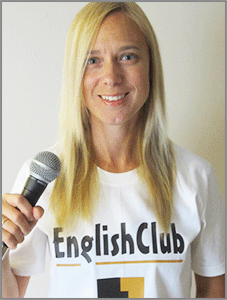 Listen to News with Tara Benwell - Instructions:
1. Preview the vocabulary and read the gapfill text.
2. Play the news report and try to fill in the blanks.
3. Answer the comprehension questions by writing full sentences.
4. Use the discussion question to write an essay or discuss the story with other students.
5. Click "show Answers" to see the full text.
6. Pretend to be a news anchor by reading each story out loud.
dateline: 18 September 2012
Protests Escalate Over Anti-Islam Film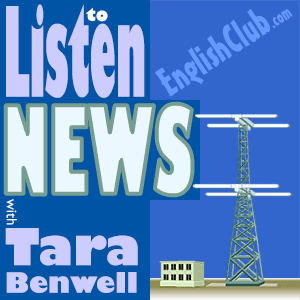 Pre-Listening Vocabulary
escalate: to get worse
mock: to make fun of
fraud: a person who lies in order to gain financial wealth
dub: to add to or change the voice after the original recording
insult: a form of disrespect
consulate: the office or building where a representative from a foreign country helps its own government and citizens
Protests Escalate Over Anti-Islam Film
Comprehension Questions
Who called for demonstrations by the Muslim community?
What can be inferred about the film-maker?
Who was Chris Stevens?
Discussion Question: Do you think the anti-Islamic film should be available for people to view, or should it be banned in all countries where YouTube is available?
Written by Tara Benwell for EnglishClub

Tara Benwell is a Canadian freelance writer and editor who specializes in materials and articles for the ELT industry.
Subscribe to EnglishClub Podcasts