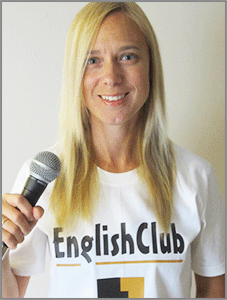 Listen to News with Tara Benwell - Instructions:
1. Preview the vocabulary and read the gapfill text.
2. Play the news report and try to fill in the blanks.
3. Answer the comprehension questions by writing full sentences.
4. Use the discussion question to write an essay or discuss the story with other students.
5. Click "show Answers" to see the full text.
6. Pretend to be a news anchor by reading each story out loud.
dateline: 25 September 2012
Arctic Ice Hits Record Low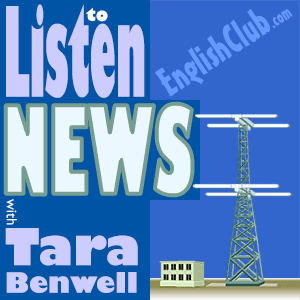 Pre-Listening Vocabulary
greenhouse gas: a gas (e.g. carbon dioxide) that can absorb radiation and contribute to the Earth's warming
permafrost: soil that remains frozen
drastic: extreme; will probably cause a major change
impact: effect
Arctic Ice Hits Record Low
Comprehension Questions
How did this year's summer Arctic ice level compare to other recent years?
What major concern is there about the melting of the permafrost in the Arctic?
Why does the Earth need sea ice?
Discussion Question: Scientists have always said that the first real evidence of global warming would be observed in the Arctic. Will this year's record low be enough to force governments to take climate change seriously?
Written by Tara Benwell for EnglishClub

Tara Benwell is a Canadian freelance writer and editor who specializes in materials and articles for the ELT industry.
Subscribe to EnglishClub Podcasts