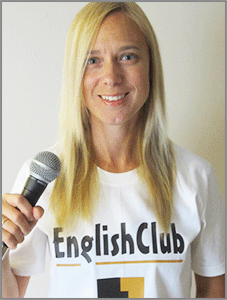 Listen to News with Tara Benwell - Instructions:
1. Preview the vocabulary and read the gapfill text.
2. Play the news report and try to fill in the blanks.
3. Answer the comprehension questions by writing full sentences.
4. Use the discussion question to write an essay or discuss the story with other students.
5. Click "show Answers" to see the full text.
6. Pretend to be a news anchor by reading each story out loud.
dateline: 09 October 2012
"Gangnam Style" Artist To Release English Single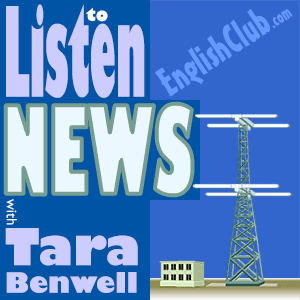 Pre-Listening Vocabulary
single: one song
to go viral: to spread widely in a short amount of time
K-pop: Korean pop music
to have one's work cut out: to have a lot of work to do
hip: cool; modern
lavish: rich
"Gangnam Style" Artist To Release English Single
Comprehension Questions
Who is Psy?
Why is Psy's next single going to be in English?
What does the term "Gangnam Style" refer to?
Discussion Question: Why do you think the "Gangnam Style" video went viral around the world? Do you think this music video would have been this popular if it had been recorded in English?
Written by Tara Benwell for EnglishClub

Tara Benwell is a Canadian freelance writer and editor who specializes in materials and articles for the ELT industry.
Subscribe to EnglishClub Podcasts