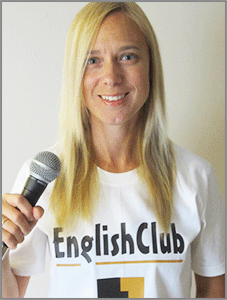 Listen to News with Tara Benwell - Instructions:
1. Preview the vocabulary and read the gapfill text.
2. Play the news report and try to fill in the blanks.
3. Answer the comprehension questions by writing full sentences.
4. Use the discussion question to write an essay or discuss the story with other students.
5. Click "show Answers" to see the full text.
6. Pretend to be a news anchor by reading each story out loud.
dateline: 06 November 2012
Blindfolded Boy Chooses Next Egyptian Pope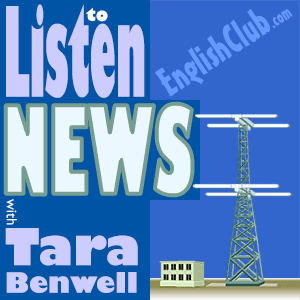 Pre-Listening Vocabulary
pope: the head patriarch of some churches
altar boy: a boy who assists a minister or priest during a service
draft: a method of selecting someone from a group of people
chalice: a large cuplike bowl; often used to hold wine in a church
papal candidate: a person who could become the pope
discrimination: unfair treatment due to race, religion, gender, etc.
Blindfolded Boy Chooses Next Egyptian Pope
Comprehension Questions
Who is the boy in the report?
What was in the balls?
What do Coptic Christians in Egypt hope the new Pope will be able to do?
Discussion Question: Christians in Egypt fear that the country's new leadership is going to allow Islamic law to play a greater role in new legislation. How do religion and politics mix in your country?
Written by Tara Benwell for EnglishClub

Tara Benwell is a Canadian freelance writer and editor who specializes in materials and articles for the ELT industry.
Subscribe to EnglishClub Podcasts