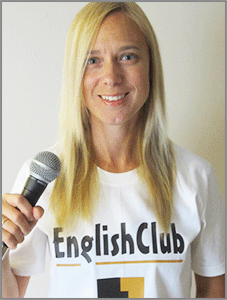 Listen to News with Tara Benwell - Instructions:
1. Preview the vocabulary and read the gapfill text.
2. Play the news report and try to fill in the blanks.
3. Answer the comprehension questions by writing full sentences.
4. Use the discussion question to write an essay or discuss the story with other students.
5. Click "show Answers" to see the full text.
6. Pretend to be a news anchor by reading each story out loud.
dateline: 13 November 2012
Barack Obama Re-elected As President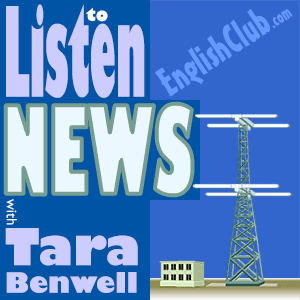 Pre-Listening Vocabulary
defeat: to beat an opponent
concede: to admit the truth (often unhappily)
conference centre: a large gathering place for people with common interests
election campaign: a series of events used to convince people to vote for a certain candidate or party
Barack Obama Re-Elected As President
Comprehension Questions
Who is Mitt Romney?
Why does the report mention Stevie Wonder?
What word did Obama use to describe his outlook on his country's future?
Discussion Question: In your opinion, what is the greatest challenge that President Obama faces in his second term?
Written by Tara Benwell for EnglishClub

Tara Benwell is a Canadian freelance writer and editor who specializes in materials and articles for the ELT industry.
Subscribe to EnglishClub Podcasts