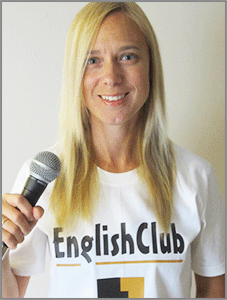 Listen to News with Tara Benwell - Instructions:
1. Preview the vocabulary and read the gapfill text.
2. Play the news report and try to fill in the blanks.
3. Answer the comprehension questions by writing full sentences.
4. Use the discussion question to write an essay or discuss the story with other students.
5. Click "show Answers" to see the full text.
6. Pretend to be a news anchor by reading each story out loud.
dateline: 04 December 2012
Prince William And Duchess Kate Are Expecting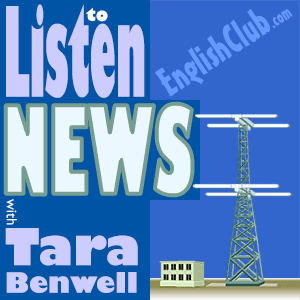 Pre-Listening Vocabulary
admitted: accepted for patient service in a hospital or other medical facility
acute: severe (often short-term)
the throne: the head role in a monarchy
succession: the order in which a person receives a title or responsibility
Prince William And Duchess Kate Are Expecting
Comprehension Questions
What does the word "expecting" mean in the headline?
Why was Duchess Kate admitted to the hospital?
Why will it be historic if Kate has a baby girl?
Discussion Question: Would you want to be born into a royal family? Why or why not?
Written by Tara Benwell for EnglishClub

Tara Benwell is a Canadian freelance writer and editor who specializes in materials and articles for the ELT industry.
Subscribe to EnglishClub Podcasts