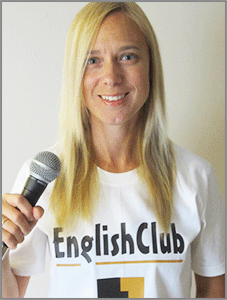 Listen to News with Tara Benwell - Instructions:
1. Preview the vocabulary and read the gapfill text.
2. Play the news report and try to fill in the blanks.
3. Answer the comprehension questions by writing full sentences.
4. Use the discussion question to write an essay or discuss the story with other students.
5. Click "show Answers" to see the full text.
6. Pretend to be a news anchor by reading each story out loud.
dateline: 11 December 2012
Australian DJs Apologize For Hoax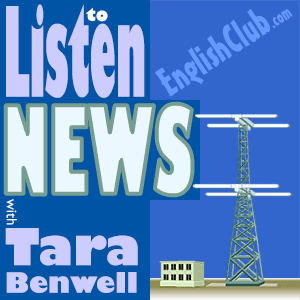 Pre-Listening Vocabulary
DJ: disc jockey, a person who hosts and introduces music on a radio station
prank call: a joke played via telephone, in which a caller pretends to be someone he/she is not
hoax: a situation in which a person or group deceives another in fun
apparent: believed to be true, but not yet proven to be true
Australian DJs Apologize For Hoax
Comprehension Questions
Who did the DJs pretend to be?
Who was the victim of the hoax?
Why did the DJs feel deep regret?
Discussion Question: Prank calls have been aired on radio stations for years. Should radio stations need permission from victims of a prank before airing a recorded call like this?
Written by Tara Benwell for EnglishClub

Tara Benwell is a Canadian freelance writer and editor who specializes in materials and articles for the ELT industry.
Subscribe to EnglishClub Podcasts