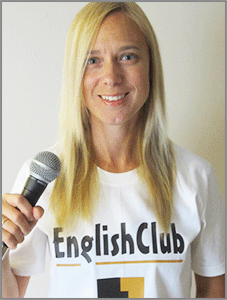 Listen to News with Tara Benwell - Instructions:
1. Preview the vocabulary and read the gapfill text.
2. Play the news report and try to fill in the blanks.
3. Answer the comprehension questions by writing full sentences.
4. Use the discussion question to write an essay or discuss the story with other students.
5. Click "show Answers" to see the full text.
6. Pretend to be a news anchor by reading each story out loud.
dateline: 08 January 2013
Nations Expect 2013 Cyberattacks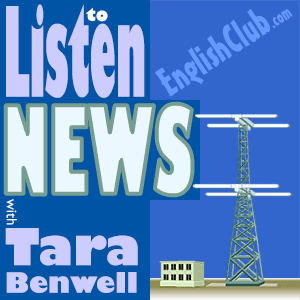 Pre-Listening Vocabulary
telecommunications: electronic transmission of information
blackout: a temporary loss of power or service
full-scale: involving all possible resources
interruption: a short-term break of continuity
launch: to begin something new
infrastructure: the basic features of a system or organization (e.g. roads, power, essential services)
potential: possible in the future
Nations Expect 2013 Cyberattacks
Comprehension Questions
What are nations preparing for in 2013?
What statement has the US made regarding cyberattacks?
Why does the report mention banks?
Discussion Question: Is the world becoming paranoid, or do you believe a cyber war is a real threat that everyday people and businesses should be concerned about?
Written by Tara Benwell for EnglishClub

Tara Benwell is a Canadian freelance writer and editor who specializes in materials and articles for the ELT industry.
Subscribe to EnglishClub Podcasts