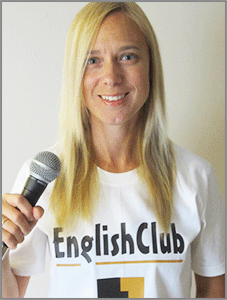 Instructions:
Preview the vocabulary and read the gapfill text.
Play the news report and try to fill in the blanks.
Answer the comprehension questions by writing full sentences.
Use the discussion question to write an essay or discuss the story with other students.
Click "show Answers" to see the full text.
Pretend to be a news anchor by reading each story out loud.
Match-Fixing Rampant In Football
dateline: 05 February 2013
Pre-Listening Vocabulary
rampant: spreading uncontrollably
Europol: European Union's police organization
extensive: wide-spread
inquiry: investigation
match-fixing: a form of cheating in organized sports; players and/or officials try to fix the result of a match (often in exchange for a bribe)
qualifier: a match that determines whether or not a team makes it to another round in a competition
suspicious: questionable; not fully trusted
Match-Fixing Rampant In Football
Comprehension Questions
What did Europol uncover?
Who is involved in the crime?
Why does the report mention England?
Discussion Question: According to Europol, a single fixed match can involved dozens of suspects in many countries. How do you think match-fixing works? What do corrupt players and officials do to "throw" a game, and why do they do it?
Written by Tara Benwell for EnglishClub
Tara Benwell is a Canadian freelance writer and editor who specializes in materials and articles for the ELT industry.
Subscribe to EnglishClub Podcasts

Please let us know your thoughts in the comments section below