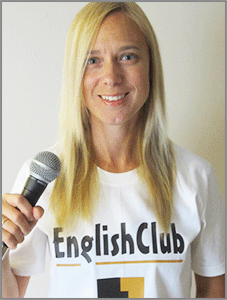 Instructions:
Preview the vocabulary and read the gapfill text.
Play the news report and try to fill in the blanks.
Answer the comprehension questions by writing full sentences.
Use the discussion question to write an essay or discuss the story with other students.
Click "show Answers" to see the full text.
Pretend to be a news anchor by reading each story out loud.
New Pontiff Calls Himself 'Pope Francis'
dateline: 19 March 2013
Pre-Listening Vocabulary
pontiff: the pope
archbishop: the highest ranked bishop in a certain region
vow of poverty: a promise to live a humble life with few possessions
succeed: to come after
Vatican City: papal state in Rome; where the head of the Roman Catholic church is located
papal: related to the pope
inauguration: ceremony to mark a person's new position as leader
New Pontiff Calls Himself 'Pope Francis'
Comprehension Questions
Why is it historic that the new pope is from Argentina?
Which saint did the new pope name himself after?
When did the new pope officially become the Bishop of Rome?
Discussion Question: Does it surprise you that the Pope has a twitter account? The official account @Pontifex was dormant after the previous pope stepped down, but became active shortly after Pope Francis was elected. Why does the Pope need to be on twitter?
Written by Tara Benwell for EnglishClub
Tara Benwell is a Canadian freelance writer and editor who specializes in materials and articles for the ELT industry.
Subscribe to EnglishClub Podcasts

Please let us know your thoughts in the comments section below