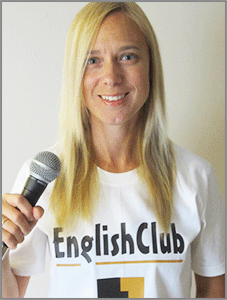 Listen to News with Tara Benwell - Instructions:
1. Preview the vocabulary and read the gapfill text.
2. Play the news report and try to fill in the blanks.
3. Answer the comprehension questions by writing full sentences.
4. Use the discussion question to write an essay or discuss the story with other students.
5. Click "show Answers" to see the full text.
6. Pretend to be a news anchor by reading each story out loud.
dateline: 02 April 2013
Private Daily Newspapers Return To Burma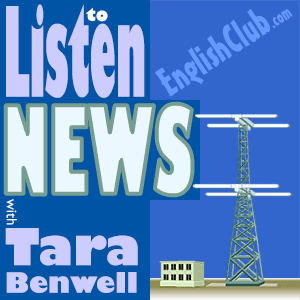 Pre-Listening Vocabulary
newsstand: a shelf where newspapers are displayed for sale
restrict: to place a limit on something
censor (noun): a person who restricts information; (verb) to control the release of information
launch: to begin for the first time
Private Daily Newspapers Return To Burma

Comprehension Questions
What change took place in Burma?
Why did the Burmese government restrict private media organizations from publishing daily newspapers?
Why are print dailies becoming less popular in much of the world?
Discussion Question: Should the press have the freedom to report on any subject?
Written by Tara Benwell for EnglishClub

Tara Benwell is a Canadian freelance writer and editor who specializes in materials and articles for the ELT industry.
Subscribe to EnglishClub Podcasts