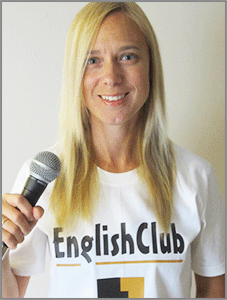 Listen to News with Tara Benwell - Instructions:
1. Preview the vocabulary and read the gapfill text.
2. Play the news report and try to fill in the blanks.
3. Answer the comprehension questions by writing full sentences.
4. Use the discussion question to write an essay or discuss the story with other students.
5. Click "show Answers" to see the full text.
6. Pretend to be a news anchor by reading each story out loud.
dateline: 16 April 2013
Wrist Scans Reveal Overage Football Players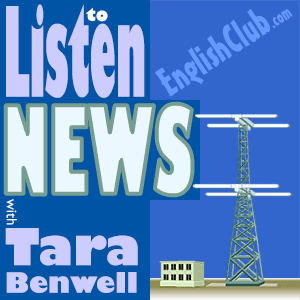 Pre-Listening Vocabulary
MRI: Magnetic Resonance Imaging
scan: an image that comes from a scanner
overage: beyond the allowed age
ban: to disallow further participation or use
legitimate: valid
pose: to present
Wrist Scans Reveal Overage Football Players

Comprehension Questions
How old are the players at this football championship supposed to be?
Which countries failed the recent age tests?
How do the tests determine the age of the players?
Discussion Question: Why is it an unfair advantage to have overage players on a competitive sports team? In what situation might it be an unfair advantage to have underage players?
Written by Tara Benwell for EnglishClub

Tara Benwell is a Canadian freelance writer and editor who specializes in materials and articles for the ELT industry.
Subscribe to EnglishClub Podcasts