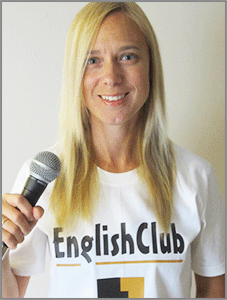 Listen to News with Tara Benwell - Instructions:
1. Preview the vocabulary and read the gapfill text.
2. Play the news report and try to fill in the blanks.
3. Answer the comprehension questions by writing full sentences.
4. Use the discussion question to write an essay or discuss the story with other students.
5. Click "show Answers" to see the full text.
6. Pretend to be a news anchor by reading each story out loud.
dateline: 23 April 2013
Boston Marathon Manhunt Concludes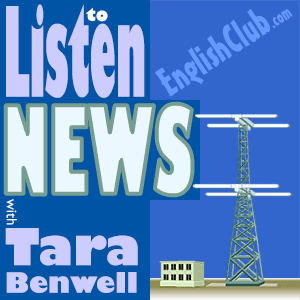 Pre-Listening Vocabulary
manhunt: a search by many for a person who has committed a major crime
break: a new discovery related to an investigation
FBI: Federal Bureau of Investigation
locked down: remaining behind locked doors due to potential danger
custody: placed in the control of authorities
Boston Marathon Manhunt Concludes

Comprehension Questions
What happened at the Boston Marathon this year?
Where was the younger brother found?
What criminal charges will the 19-year-old suspect likely face?
Discussion Question:
The moment the second suspect was captured, celebrations rang out in the streets of Boston. Do you think it was appropriate for residents to thank law enforcement officers in this way when the manhunt ended, or was this disrespectful to the victims and their families?
Written by Tara Benwell for EnglishClub

Tara Benwell is a Canadian freelance writer and editor who specializes in materials and articles for the ELT industry.
Subscribe to EnglishClub Podcasts