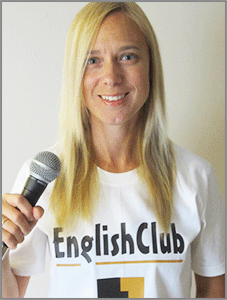 Listen to News with Tara Benwell - Instructions:
1. Preview the vocabulary and read the gapfill text.
2. Play the news report and try to fill in the blanks.
3. Answer the comprehension questions by writing full sentences.
4. Use the discussion question to write an essay or discuss the story with other students.
5. Click "show Answers" to see the full text.
6. Pretend to be a news anchor by reading each story out loud.
dateline: 11 June 2013
Naked Cyclists Rally In Mexico City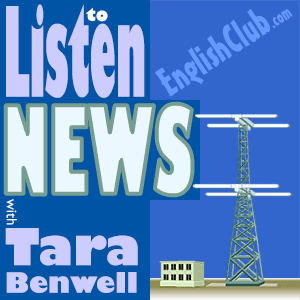 Pre-Listening Vocabulary
rally: gather together to fight or bring awareness to an issue
onlooker: someone who is watching rather than participating
movement: a series of protests, rallies, or gatherings related to the need for change
fragile: easily damaged; breakable
motorist: driver in a powered vehicle
Naked Cyclists Rally In Mexico City

Comprehension Questions
Where did the first World Naked Bike Day take place?
What is the purpose of the rally?
What is the significance of being nude or semi-nude?
Discussion Question:
Do cyclists deserve more respect in the city or town you live in? Do you feel comfortable driving alongside cyclists? What about riding alongside motorists?
Written by Tara Benwell for EnglishClub

Tara Benwell is a Canadian freelance writer and editor who specializes in materials and articles for the ELT industry.
Subscribe to EnglishClub Podcasts