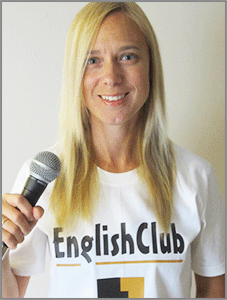 Listen to News with Tara Benwell - Instructions:
1. Preview the vocabulary and read the gapfill text.
2. Play the news report and try to fill in the blanks.
3. Answer the comprehension questions by writing full sentences.
4. Use the discussion question to write an essay or discuss the story with other students.
5. Click "show Answers" to see the full text.
6. Pretend to be a news anchor by reading each story out loud.
dateline: 18 June 2013
Brazil Vows To Clean Up Rio's Shanty Towns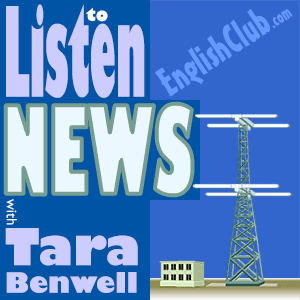 Pre-Listening Vocabulary
vow: to promise
under pressure: feeling the stress of an upcoming deadline or requirement
unsanitary: not clean; can cause disease and sickness
drug traffickers: people who sell drugs
initiative: a plan that will lead to a change or improvement
Brazil Vows To Clean Up Rio's Shanty Towns

Comprehension Questions
Why is Rio under pressure to clean up its shanty towns?
What are the living conditions like in Rio's favelas?
What happened in Rio in the 1970's?
Discussion Question:
It is common practice for governments to clean up their urban centres in advance of hosting the Olympics. What do you think will happen to the Rio favelas after tourists have returned home?
Written by Tara Benwell for EnglishClub

Tara Benwell is a Canadian freelance writer and editor who specializes in materials and articles for the ELT industry.
Subscribe to EnglishClub Podcasts