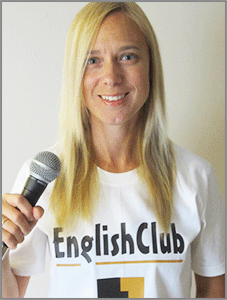 Listen to News with Tara Benwell - Instructions:
1. Preview the vocabulary and read the gapfill text.
2. Play the news report and try to fill in the blanks.
3. Answer the comprehension questions by writing full sentences.
4. Use the discussion question to write an essay or discuss the story with other students.
5. Click "show Answers" to see the full text.
6. Pretend to be a news anchor by reading each story out loud.
dateline: 09 July 2013
Two English Learners Die In Airline Crash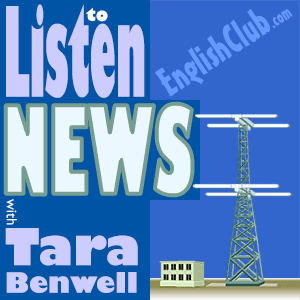 Pre-Listening Vocabulary
investigator: a person who is researching to find out information
crew: a team that works together
spinal: related to the bones along a human or animal's back
abdominal: related to the parts of the body just below the waist
trauma: a major injury
Two English Learners Die In Airline Crash

Comprehension Questions
Who died as a result of this crash?
Where was the plane at the time of take off?
What do we know about the pilot?
Discussion Question:
When asked about the cause of the crash, a member of the National Transportation Safety Board said: "Everything is on the table right now. Nothing has been ruled out." What do you think he meant?
Written by Tara Benwell for EnglishClub
Tara Benwell is a Canadian freelance writer and editor who specializes in materials and articles for the ELT industry.
Subscribe to EnglishClub Podcasts