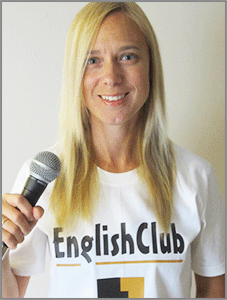 Listen to News with Tara Benwell - Instructions:
1. Preview the vocabulary and read the gapfill text.
2. Play the news report and try to fill in the blanks.
3. Answer the comprehension questions by writing full sentences.
4. Use the discussion question to write an essay or discuss the story with other students.
5. Click "show Answers" to see the full text.
6. Pretend to be a news anchor by reading each story out loud.
dateline: 10 September 2013
Tokyo To Host 2020 Olympic Games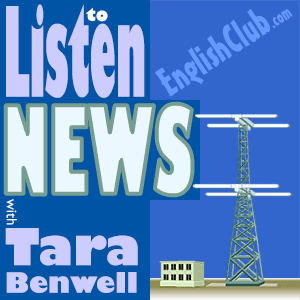 Pre-Listening Vocabulary
bid: an offer
campaign (verb): to work in a group with the goal of convincing people to vote a certain way
slogan: a phrase used in advertising
host: to organize an event and receive guests and participants
IOC: International Olympic Committee
retire: to leave one's job, usually due to age
Tokyo To Host 2020 Olympic Games

Comprehension Questions
What did Tokyo win?
Why does the report mention World War II?
What is the IOC president going to do?
Discussion Question: While people in Tokyo are overjoyed by the news, many Japanese residents who have been displaced by the Fukushima nuclear disaster think Japan's money and effort should be spent on tsunami damage. What are your thoughts on this argument?
Written by Tara Benwell for EnglishClub

Tara Benwell is a Canadian freelance writer and editor who specializes in materials and articles for the ELT industry.
Subscribe to EnglishClub Podcasts