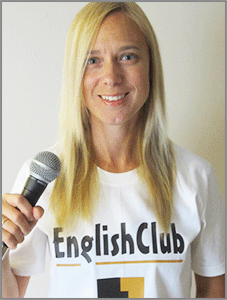 Listen to News with Tara Benwell - Instructions:
1. Preview the vocabulary and read the gapfill text.
2. Play the news report and try to fill in the blanks.
3. Answer the comprehension questions by writing full sentences.
4. Use the discussion question to write an essay or discuss the story with other students.
5. Click "show Answers" to see the full text.
6. Pretend to be a news anchor by reading each story out loud.
dateline: 24 September 2013
Costa Concordia Set Upright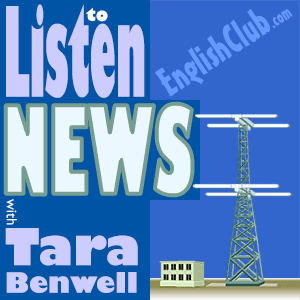 Pre-Listening Vocabulary
upright: in standing position
capsize: to turn over in the water
luxury liner: expensive cruise ship
platform: a raised structure with a flat surface
unprecedented: never happened before
manslaughter: a criminal charge of killing someone without intention
Costa Concordia Set Upright

Comprehension Questions
What is the Costa Concordia?
What needs to be done now?
What does the report say about the ship's captain?
Discussion Question: What environmental concerns do you think engineers had to take into account during this operation?
Written by Tara Benwell for EnglishClub
Tara Benwell is a Canadian freelance writer and editor who specializes in materials and articles for the ELT industry.
Subscribe to EnglishClub Podcasts