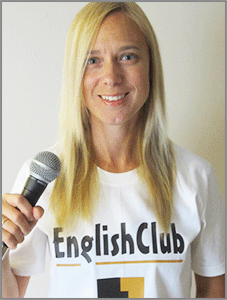 Listen to News with Tara Benwell - Instructions:
1. Preview the vocabulary and read the gapfill text.
2. Play the news report and try to fill in the blanks.
3. Answer the comprehension questions by writing full sentences.
4. Use the discussion question to write an essay or discuss the story with other students.
5. Click "show Answers" to see the full text.
6. Pretend to be a news anchor by reading each story out loud.
dateline: 08 October 2013
Death Toll Rises After Migrant Shipwreck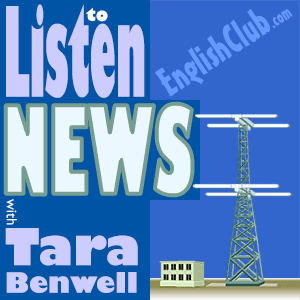 Pre-Listening Vocabulary
migrant: a person who moves from one region or country to another
illegal: not lawful
capsize: to turn over or sink in the water (a boat)
flee: to run away from a dangerous location in search of safety
political asylum: protection in a foreign country due to threats or political conflict
unrest: conflict
Death Toll Rises After Migrant Shipwreck

Comprehension Questions
Where is Lampedusa?
Why were so many people on a fishing boat?
What happened to the survivors?
Discussion Question: While many fishermen helped with the rescue efforts, others have been accused of not doing enough to help. Should fishermen risk their lives and livelihoods to save illegal migrants?
Written by Tara Benwell for EnglishClub

Tara Benwell is a Canadian freelance writer and editor who specializes in materials and articles for the ELT industry.
Subscribe to EnglishClub Podcasts