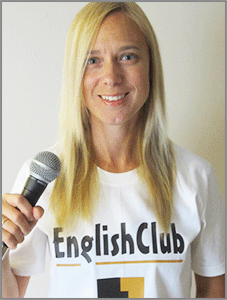 Listen to News with Tara Benwell - Instructions:
1. Preview the vocabulary and read the gapfill text.
2. Play the news report and try to fill in the blanks.
3. Answer the comprehension questions by writing full sentences.
4. Use the discussion question to write an essay or discuss the story with other students.
5. Click "show Answers" to see the full text.
6. Pretend to be a news anchor by reading each story out loud.
dateline: 15 October 2013
Malala Visits The White House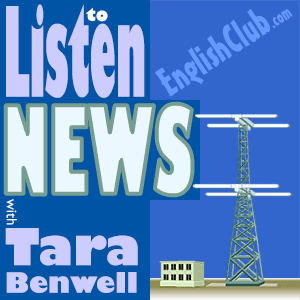 Pre-Listening Vocabulary
activist: someone who speaks out and fights for change
memoir: a book about one's personal memory of specific events
defy: to go against the rules
recipient: a person who receives something
drone: an unmanned aircraft
terrorism: the use of violence or threats to achieve political or social objectives
Malala Visits The White House

Comprehension Questions
Who is Malala Yousafzai?
Why does the report mention the Nobel Peace Prize?
What does the report imply about the US and Pakistan?
Discussion Question: Do you agree with Malala that drones are fuelling terrorism? Why or why not?
Written by Tara Benwell for EnglishClub

Tara Benwell is a Canadian freelance writer and editor who specializes in materials and articles for the ELT industry.
Subscribe to EnglishClub Podcasts