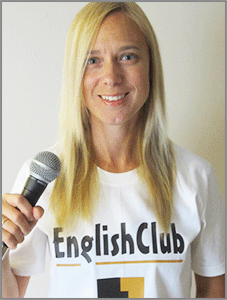 Listen to News with Tara Benwell - Instructions:
1. Preview the vocabulary and read the gapfill text.
2. Play the news report and try to fill in the blanks.
3. Answer the comprehension questions by writing full sentences.
4. Use the discussion question to write an essay or discuss the story with other students.
5. Click "show Answers" to see the full text.
6. Pretend to be a news anchor by reading each story out loud.
dateline: 05 November 2013
YouTube Holds Inaugural Music Awards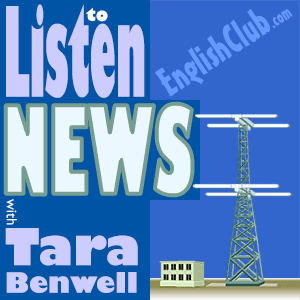 Pre-Listening Vocabulary
inaugural: first in a planned series
webcast: an event that is broadcast online
unscripted: not planned in terms of what people are going to say or do
spontaneous: not rehearsed
nominee: one who is suggested as a possible winner or recipient
breakthrough: the first success
YouTube Holds Inaugural Music Awards

Comprehension Questions
Where did the awards show take place?
What was Spike Jonze's role?
Describe the nomination process.
Discussion Question: How has YouTube revolutionized the music industry?
Written by Tara Benwell for EnglishClub

Tara Benwell is a Canadian freelance writer and editor who specializes in materials and articles for the ELT industry.
Subscribe to EnglishClub Podcasts