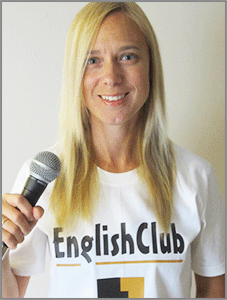 Listen to News with Tara Benwell - Instructions:
1. Preview the vocabulary and read the gapfill text.
2. Play the news report and try to fill in the blanks.
3. Answer the comprehension questions by writing full sentences.
4. Use the discussion question to write an essay or discuss the story with other students.
5. Click "show Answers" to see the full text.
6. Pretend to be a news anchor by reading each story out loud.
dateline: 12 November 2013
Typhoon Devastates The Philippines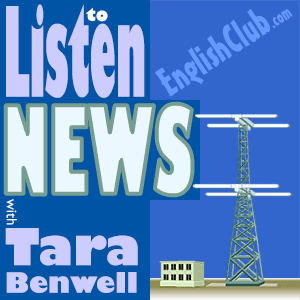 Pre-Listening Vocabulary
typhoon: a tropical storm in the western Pacific or Indian ocean
storm surge: rise of sea water during a storm
livelihood: source of income
calamity: a major disaster
Typhoon Devastates The Philippines

Comprehension Questions
Which area was the worst hit?
Why didn't evacuation alerts prevent a high death toll?
Why is it difficult to get food and water to the survivors?
Discussion Question: When natural disasters hit, people in unaffected regions often feel like there is nothing they can do to help. What can an average person do to help out in a situation such as this?
Written by Tara Benwell for EnglishClub

Tara Benwell is a Canadian freelance writer and editor who specializes in materials and articles for the ELT industry.
Subscribe to EnglishClub Podcasts