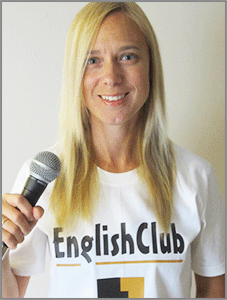 Listen to News with Tara Benwell - Instructions:
1. Preview the vocabulary and read the gapfill text.
2. Play the news report and try to fill in the blanks.
3. Answer the comprehension questions by writing full sentences.
4. Use the discussion question to write an essay or discuss the story with other students.
5. Click "show Answers" to see the full text.
6. Pretend to be a news anchor by reading each story out loud.
dateline: 10 December 2013
World Mourns Nelson Mandela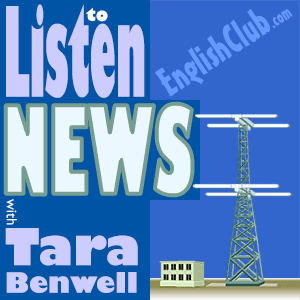 Pre-Listening Vocabulary
former: previous; in the past
memorial: a service of remembrance to honour a person who has died
decade: ten years
state funeral: a formal public funeral for a person who was important to a nation
unveil: to show for the first time
Day of Reconciliation: an annual public holiday in South Africa that celebrates the end of apartheid (since 1994)
apartheid: South Africa's former system of racial segregation
World Mourns Nelson Mandela

Comprehension Questions
What important title did Nelson Mandela previously hold?
Who is attending the memorial?
Why is the venue for the memorial significant?
Discussion Question: Why does Nelson Mandela mean so much to so many people around the world?
Written by Tara Benwell for EnglishClub

Tara Benwell is a Canadian freelance writer and editor who specializes in materials and articles for the ELT industry.
Subscribe to EnglishClub Podcasts