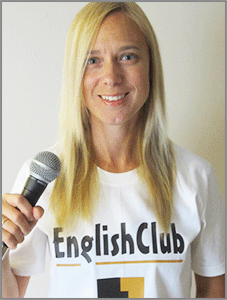 Listen to News with Tara Benwell - Instructions:
1. Preview the vocabulary and read the gapfill text.
2. Play the news report and try to fill in the blanks.
3. Answer the comprehension questions by writing full sentences.
4. Use the discussion question to write an essay or discuss the story with other students.
5. Click "show Answers" to see the full text.
6. Pretend to be a news anchor by reading each story out loud.
dateline: 07 January 2014
Deep Freeze Spreads Across US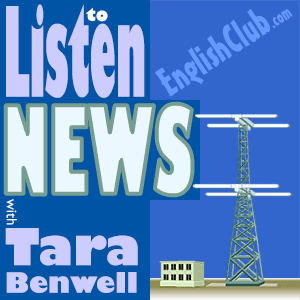 Pre-Listening Vocabulary
deep freeze: extremely cold weather conditions
dense: heavy; concentrated
frigid: very cold
blast: a sudden gust
vortex: whirling air
frostbite: skin damage from exposure to the cold
Deep Freeze Spreads Across US

Comprehension Questions
What is a polar vortex?
What warning have meteorologists issued?
What type of weather has been forecast for midweek in the US?
Discussion Question: What supplies should vehicles be equipped with in case of winter emergencies on the road?
Written by Tara Benwell for EnglishClub

Tara Benwell is a Canadian freelance writer and editor who specializes in materials and articles for the ELT industry.
Subscribe to EnglishClub Podcasts