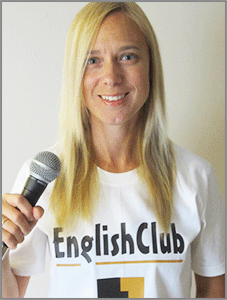 Instructions:
Preview the vocabulary and read the gapfill text.
Play the news report and try to fill in the blanks.
Answer the comprehension questions by writing full sentences.
Use the discussion question to write an essay or discuss the story with other students.
Click "show Answers" to see the full text.
Pretend to be a news anchor by reading each story out loud.
Black Rhino Permit Auctioned Off
dateline: 14 January 2014
Pre-Listening Vocabulary
permit: license; an official document of permission
conservation: research and protection for a species
bidder: a person who offers a certain amount of money to purchase something in an auction
breed: to produce offspring
FBI: Federal Bureau of Investigation (US)
Black Rhino Permit Auctioned Off

Comprehension Questions
What did the highest bidder win?
According to the Dallas Safari Club, what will the money go towards?
Why does the report mention the FBI?
Discussion Question: Do you think this license to kill is a valid conservation effort, or do you agree that it's wrong to kill any endangered species?
Written by Tara Benwell for EnglishClub
Tara Benwell is a Canadian freelance writer and editor who specializes in materials and articles for the ELT industry.
Subscribe to EnglishClub Podcasts

Please let us know your thoughts in the comments section below