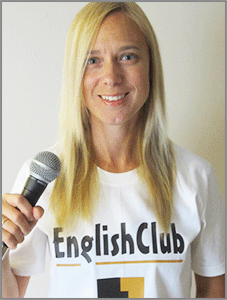 Listen to News with Tara Benwell - Instructions:
1. Preview the vocabulary and read the gapfill text.
2. Play the news report and try to fill in the blanks.
3. Answer the comprehension questions by writing full sentences.
4. Use the discussion question to write an essay or discuss the story with other students.
5. Click "show Answers" to see the full text.
6. Pretend to be a news anchor by reading each story out loud.
dateline: 11 March 2014
No Trace Of Malaysian Airliner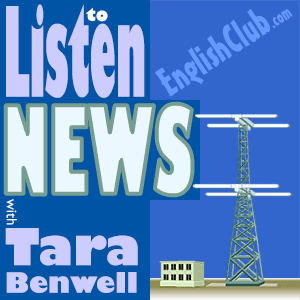 Pre-Listening Vocabulary
false alarm: something that turns out to be untrue or unrelated
debris: parts or materials that are left or found after an accident
distress: anxiety; major concern or worry
emerge: to become known after some time, or to come into view
hijacking: the illegal takeover of a vehicle by force
rule out: to exclude; to state that something is definitely not the cause
No Trace of Malaysian Airliner

Written by Tara Benwell for EnglishClub
Tara Benwell is a Canadian freelance writer and editor who specializes in materials and articles for the ELT industry.
Subscribe to EnglishClub Podcasts