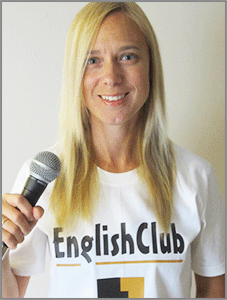 Listen to News with Tara Benwell - Instructions:
1. Preview the vocabulary and read the gapfill text.
2. Play the news report and try to fill in the blanks.
3. Answer the comprehension questions by writing full sentences.
4. Use the discussion question to write an essay or discuss the story with other students.
5. Click "show Answers" to see the full text.
6. Pretend to be a news anchor by reading each story out loud.
dateline: 18 March 2014
Baby Hatch Closes In China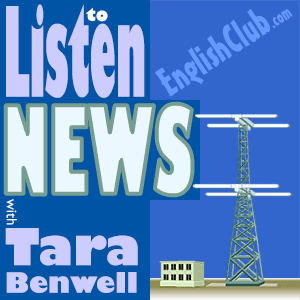 Pre-Listening Vocabulary
baby hatch: a safe place for people to bring and leave their young
anonymous: without being known or identified by name
incubator: an enclosed heated bed for an infant in need
disabled: having mental or physical characteristics that affect one's ability
Baby Hatch Closes In China

Written by Tara Benwell for EnglishClub
Tara Benwell is a Canadian freelance writer and editor who specializes in materials and articles for the ELT industry.
Subscribe to EnglishClub Podcasts