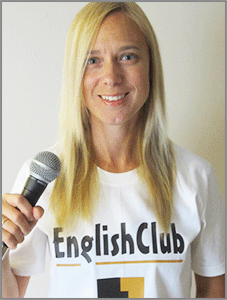 Listen to News with Tara Benwell - Instructions:
1. Preview the vocabulary and read the gapfill text.
2. Play the news report and try to fill in the blanks.
3. Answer the comprehension questions by writing full sentences.
4. Use the discussion question to write an essay or discuss the story with other students.
5. Click "show Answers" to see the full text.
6. Pretend to be a news anchor by reading each story out loud.
dateline: 05 August 2014
Robot Hitchhikes Across Canada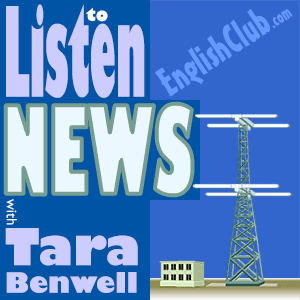 Pre-Listening Vocabulary
hitchhike: to ask for a free ride from someone you don't know
document: to record details or information
professor: post-secondary teacher
optimistic: having a positive outlook about the future
Robot Hitchhikes Across Canada
Comprehension Questions
Who built the robot?
What is the purpose of this project?
Where is hitchBOT's final destination?
Discussion Questions: Would you ever pick up a human hitchhiker? Why or why not? What about a robot hitchhiker?
Written by Tara Benwell for EnglishClub

Tara Benwell is a Canadian freelance writer and editor who specializes in materials and articles for the ELT industry.
Subscribe to EnglishClub Podcasts