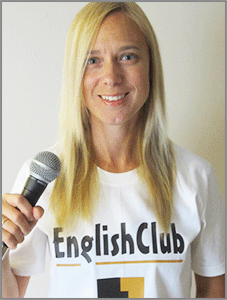 Listen to News with Tara Benwell - Instructions:
1. Preview the vocabulary and read the gapfill text.
2. Play the news report and try to fill in the blanks.
3. Answer the comprehension questions by writing full sentences.
4. Use the discussion question to write an essay or discuss the story with other students.
5. Click "show Answers" to see the full text.
6. Pretend to be a news anchor by reading each story out loud.
dateline: 26 August 2014
Independent Film Festival Shut Down In China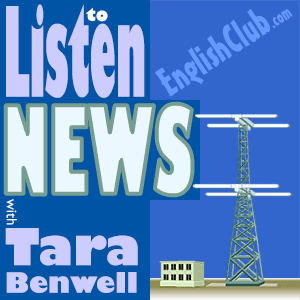 Pre-Listening Vocabulary
venue: a place where an event is held
screen: to show a film before it is released to the general public
interfere: to prevent something from happening
detain: to take into custody
confiscate: to take control over someone's property or stolen goods
Independent Film Festival Shut Down In China
Comprehension Questions
What was canceled in Beijing this weekend?
What happened at the 2012 Independent Film Festival in Beijing?
What happened to two of the organizers of the festival this year?
Discussion Questions: At Beijing's International Film Festival this year, American director Oliver Stone challenged Chinese filmmakers to take bigger political risks: "Open up your past the way the United States has opened up its past." Is this a fair criticism considering these types of films are typically banned in China?
Written by Tara Benwell for EnglishClub

Tara Benwell is a Canadian freelance writer and editor who specializes in materials and articles for the ELT industry.
Subscribe to EnglishClub Podcasts