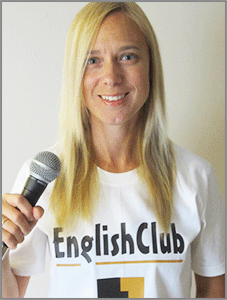 Instructions:
Preview the vocabulary and read the gapfill text.
Play the news report and try to fill in the blanks.
Answer the comprehension questions by writing full sentences.
Use the discussion question to write an essay or discuss the story with other students.
Click "show Answers" to see the full text.
Pretend to be a news anchor by reading each story out loud.
Microsoft Acquires Minecraft
dateline: 16 September 2014
Pre-Listening Vocabulary
acquire: to take ownership of; to buy
console: an electronic system used for playing video games
demographic: a sector of the population
enthusiast: a person who really likes something
architect: a person who designs buildings
restriction: limit or rule
Comprehension Questions
What business deal occurred this month?
Why does this report mention Windows phones?
Why are many gamers opposed to this deal?
Discussion Questions: Do you think users will eventually get bored with Minecraft, or does this game have staying power to make it worth 2.5 billion?
Written by Tara Benwell for EnglishClub
Tara Benwell is a Canadian freelance writer and editor who specializes in materials and articles for the ELT industry.
Subscribe to EnglishClub Podcasts

Please let us know your thoughts in the comments section below