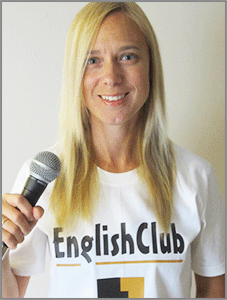 Listen to News with Tara Benwell - Instructions:
1. Preview the vocabulary and read the gapfill text.
2. Play the news report and try to fill in the blanks.
3. Answer the comprehension questions by writing full sentences.
4. Use the discussion question to write an essay or discuss the story with other students.
5. Click "show Answers" to see the full text.
6. Pretend to be a news anchor by reading each story out loud.
dateline: 07 October 2014
Man Rescued From Floating Bubble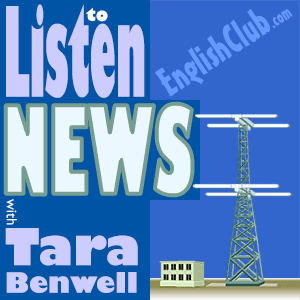 Pre-Listening Vocabulary
hydro pod: an inflatable vehicle designed to float on water
locator beacon: an emergency device that sends a radio alert identifying a person's exact location
activate: to start
exile: a person who has been forced to leave his/her home country for political reasons or as punishment for a crime
endurance: the ability to withstand something for a long time
fatigued: tired
disoriented: lost
Man Rescued From Floating Bubble
Comprehension Questions
Where is Reza Baluchi from?
What was Baluchi's mission?
Why did Baluchi activate his locator beacon?
Discussion Questions: Emergency rescues cost taxpayers a lot of money. Do you think dare devils, such as Baluchi, should be responsible for "footing the bill"?
Written by Tara Benwell for EnglishClub

Tara Benwell is a Canadian freelance writer and editor who specializes in materials and articles for the ELT industry.
Subscribe to EnglishClub Podcasts