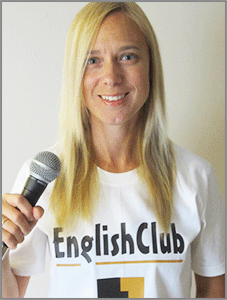 Listen to News with Tara Benwell - Instructions:
1. Preview the vocabulary and read the gapfill text.
2. Play the news report and try to fill in the blanks.
3. Answer the comprehension questions by writing full sentences.
4. Use the discussion question to write an essay or discuss the story with other students.
5. Click "show Answers" to see the full text.
6. Pretend to be a news anchor by reading each story out loud.
dateline: 14 October 2014
Disease Detectives Investigate Ebola Breach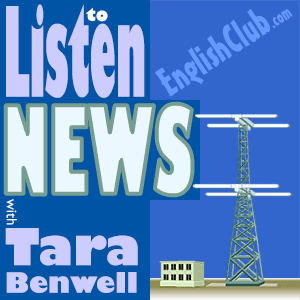 Pre-Listening Vocabulary
Ebola: a highly infectious disease that kills about 50% of people who contract it
breach: failure to follow the proper protocol or code of conduct
contamination: the loss of purity or cleanliness due to the presence of a harmful substance
ravage: to ruin or cause major destruction
screen: to check for something, such as the onset of a disease
infectious: spreadable
Disease Detectives Investigate Ebola Breach
Comprehension Questions
Why were disease detectives called to this case?
What happened to the patient that this nurse was caring for?
Why does the report mention airports in the US?
Discussion Questions: Should nurses be forced to treat patients with highly infectious diseases?
Written by Tara Benwell for EnglishClub

Tara Benwell is a Canadian freelance writer and editor who specializes in materials and articles for the ELT industry.
Subscribe to EnglishClub Podcasts