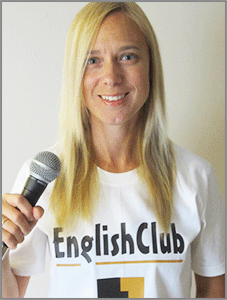 Instructions:
Preview the vocabulary and read the gapfill text.
Play the news report and try to fill in the blanks.
Answer the comprehension questions by writing full sentences.
Use the discussion question to write an essay or discuss the story with other students.
Click "show Answers" to see the full text.
Pretend to be a news anchor by reading each story out loud.
Apple Pay Rolls Out In US
dateline: 21 October 2014
Pre-Listening Vocabulary
rolled out: slowly introduced
establishment: a business
game changer: a major change in the way people do things
a long way to go: a lot of work to do before big results/changes will be felt
Apple Pay Rolls Out In US
Comprehension Questions
Who can use Apple Pay at this time?
What security protection is provided for consumers who use Apple Pay?
How is an in-store purchase made with an Apple phone?
Discussion Questions: Apple has revolutionized many things including how we listen to music and how we take photographs and videos. Do you think Apple will eventually eliminate the need for users to carry a wallet?
Written by Tara Benwell for EnglishClub
Tara Benwell is a Canadian freelance writer and editor who specializes in materials and articles for the ELT industry.
Subscribe to EnglishClub Podcasts

Please let us know your thoughts in the comments section below