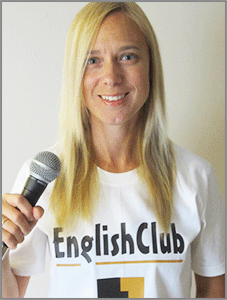 Listen to News with Tara Benwell - Instructions:
1. Preview the vocabulary and read the gapfill text.
2. Play the news report and try to fill in the blanks.
3. Answer the comprehension questions by writing full sentences.
4. Use the discussion question to write an essay or discuss the story with other students.
5. Click "show Answers" to see the full text.
6. Pretend to be a news anchor by reading each story out loud.
dateline: 11 November 2014
Irish Teacher Denied Job Due to "Alcoholism"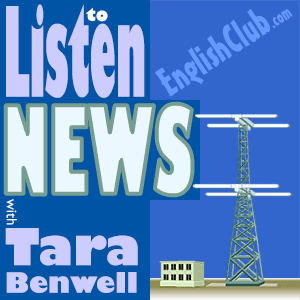 Pre-Listening Vocabulary
deny: to prevent from doing or having
stereotype: a widely held belief about a certain type of person or thing
alcoholism: the tendency to abuse alcohol
descent: origin or background
go viral: to spread quickly online
discriminate against: to be treated unfairly due to a certain quality such as age, gender, race, etc.
Irish Teacher Denied Job Due to "Alcoholism"
Comprehension Questions
What was the Irish woman trying to do?
Why didn't the job candidate receive an interview?
Why is a teacher's accent mentioned in this report?
Discussion Questions: What stereotypes exist about your nation or nationality? Have you ever been discriminated against due to a stereotype?
Written by Tara Benwell for EnglishClub

Tara Benwell is a Canadian freelance writer and editor who specializes in materials and articles for the ELT industry.
Subscribe to EnglishClub Podcasts