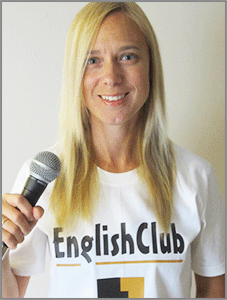 Listen to News with Tara Benwell - Instructions:
1. Preview the vocabulary and read the gapfill text.
2. Play the news report and try to fill in the blanks.
3. Answer the comprehension questions by writing full sentences.
4. Use the discussion question to write an essay or discuss the story with other students.
5. Click "show Answers" to see the full text.
6. Pretend to be a news anchor by reading each story out loud.
dateline: 09 December 2014
Snowden Accepts Award via Video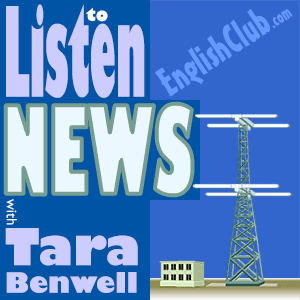 Pre-Listening Vocabulary
alternative: not the usual one; a substitute
surveillance: observance of people via camera and other devices; often secretive
livelihood: related to the ability to live well
leak: to release private or secret information
publication: the release of information to the public
dub: to call or give a name
fund: to provide financial help
Snowden Accepts Award Via Video
Comprehension Questions
Who is Edward Snowden?
How did he accept his award?
Who did Snowden share the award with, and why?
Discussion Questions: Do you think Snowden will ever be granted a pardon and be able to return to the US?
Written by Tara Benwell for EnglishClub

Tara Benwell is a Canadian freelance writer and editor who specializes in materials and articles for the ELT industry.
Subscribe to EnglishClub Podcasts