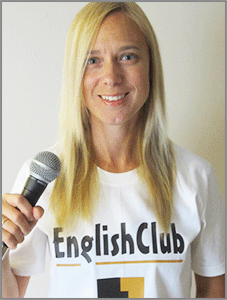 Listen to News with Tara Benwell - Instructions:
1. Preview the vocabulary and read the gapfill text.
2. Play the news report and try to fill in the blanks.
3. Answer the comprehension questions by writing full sentences.
4. Use the discussion question to write an essay or discuss the story with other students.
5. Click "show Answers" to see the full text.
6. Pretend to be a news anchor by reading each story out loud.
dateline: 30 December 2014
'The Interview' Tops Charts on Christmas Day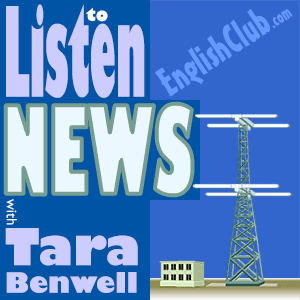 Pre-Listening Vocabulary
assassination: planned murder (especially of an important figure)
top the charts: to rank first in a listing
hacker: a computer specialist who breaks into the back end of a computer network in order to steal private information
confidential: private
cyberattack: an online security attack
'The Interview' Tops Charts on Christmas Day
Comprehension Questions
What is 'The Interview' about?
Why did major theatres decide not to show the film?
What was North Korea's response following the cyber attacks?
Discussion Questions: Who do you think is behind 'The Interview' cyber attacks? Do you think this whole thing could be a publicity stunt by Sony? Will the unconventional release of this film be the new norm?
Written by Tara Benwell for EnglishClub

Tara Benwell is a Canadian freelance writer and editor who specializes in materials and articles for the ELT industry.
Subscribe to EnglishClub Podcasts